The Schaefer Center Presents series hosts the acclaimed rock ballet at the Schaefer Center for the Performing Arts on October 6 at 7 p.m.
BOONE, North Carolina — The The Schaefer Center presents (SCP), presented by the Office of Arts and Culture Programs at Appalachian State University, welcomes Contemporary Ballet Complexes STARDUST: From Bach to David BowieOct. 6 at 7 p.m. at the Schaefer Center for the Performing Arts. Company founders Dwight Rhoden and Desmond Richardson, armed with a rich lineage of Alvin Ailey and a group of 18 spectacular dancers, reimagined ballet through technical precision, athletic prowess and pure passion. Their most recent work – a tribute to two iconic artists who each ruled their own musical hemisphere – has rocked the dance world. "It was quite simply one of the most exciting performances I've seen in the dance series, less a rock ballet than a rock concert…" (The Washington Post). For tickets and information, visit TheSchaeferCenter.org or contact the box office at 828.262.4046.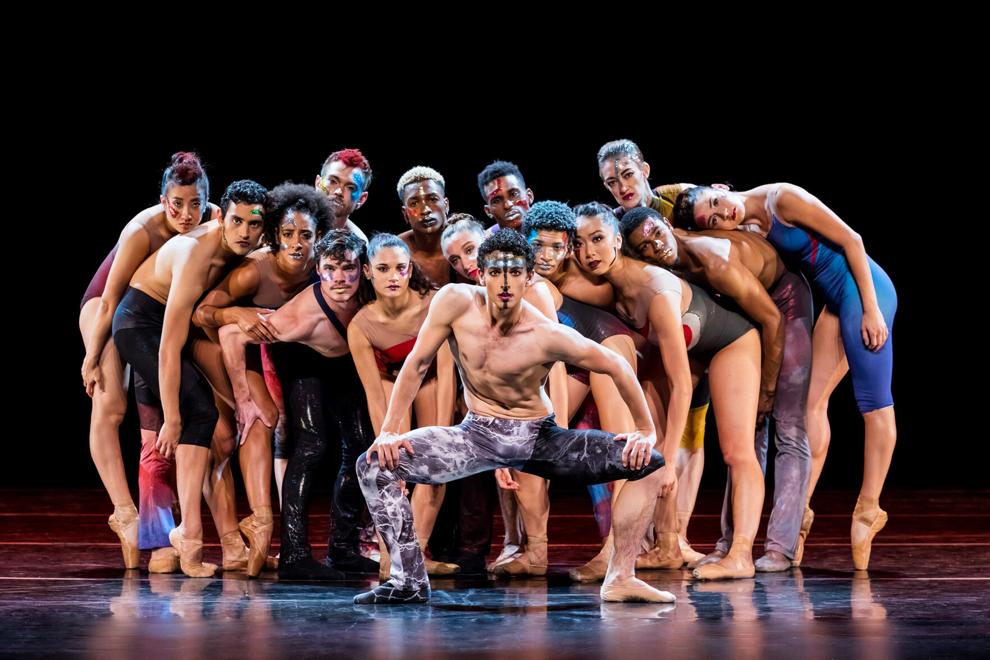 STARDUST: From Bach to David Bowie presents two exhilarating dance pieces inspired by musical masters. "Hissy Fits" is a sparse and intense piece set to timeless compositions by Johann Sebastian Bach. Fusing contemporary dance with classical and street dance techniques, the work is an exploration of love, joy and frustration, all complicated human feelings. "Star Dust," dedicated to groundbreaking David Bowie, spans the second half of the evening and features many of the late pop-rock star's seminal hits, including "Space Oddity," "Life on Mars," "1984," "Heroes , " and "Let's Dance". An extravagant theatrical dance with glam rock-inspired costumes and Ziggy Stardust's faces painted red and blue on all the dancers, "Star Dust" has been called a "love letter" to Bowie by Billboardbold and "absolutely piercing".
About complexions
Combining intriguing choreography with breathtaking athleticism, Complexions is "an incomparable American dance company" (Philadelphia plaintiff). Featured on the hit TV show So you think you can danceComplexions revitalizes the art of movement through a revolutionary blend of styles, seamlessly fusing ballet, contemporary, jazz and hip-hop.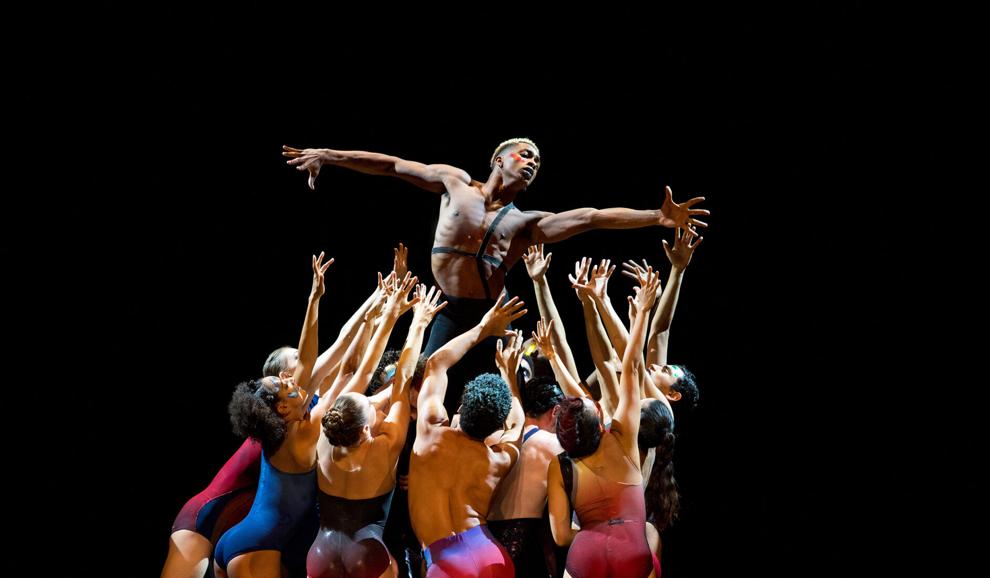 The company was co-founded in 1994 by choreographer Dwight Rhoden and dancer Desmond Richardson with a singular approach to reinventing dance through a revolutionary blend of methods, styles and cultures. Rhoden, founding artistic director and principal choreographer of Complexions, has earned the distinction of "one of the most sought-after choreographers of the time" The New York Times, and has danced in prestigious ballets and contemporary companies around the world. Richardson, Tony Award nominee in 1999 as an original cast member of Pitwas the first black American principal dancer in the American Ballet Theatre. The New York Times called him one of the greatest dancers of his time.
Today, Complexions represents one of the most recognized, diverse, inclusive and respected performing arts brands in the world. The company's main innovation is that dance should be about removing boundaries, not reinforcing them. Whether it's the limiting traditions of a style, period, place or culture, Complexions transcends them all, creating an open and ever-evolving dance form that reflects the movement of our world – and all its constituent cultures – as an interdependent whole. .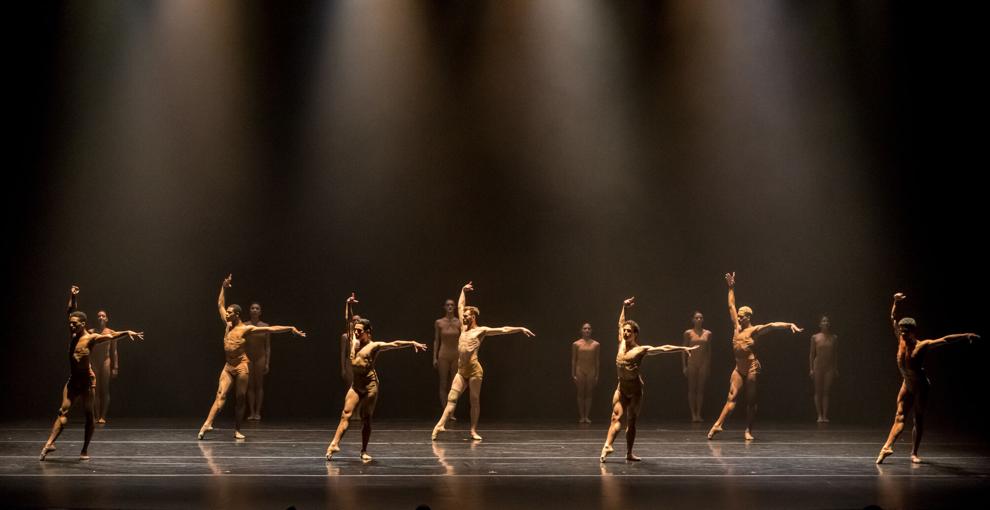 Tickets: $25 Adults, $20 Faculty/State Enforcement Staff, $10 Students
Tickets are available for purchase at theschaefercenter.orgin person at the Schaefer Center box office (733 Rivers Street), or by calling 828-262-4046.
********
COMING SOON…
All performances at 7 p.m. at the Schaefer Center for the Performing Arts
Natalie MacMaster and Donnell Leahy: A Celtic Family Christmas
Thursday, December 1, 2022
"Nothing less than jaw dropping… There are performances here that will lift you up and performances that will leave your eyes watery. -The Guardian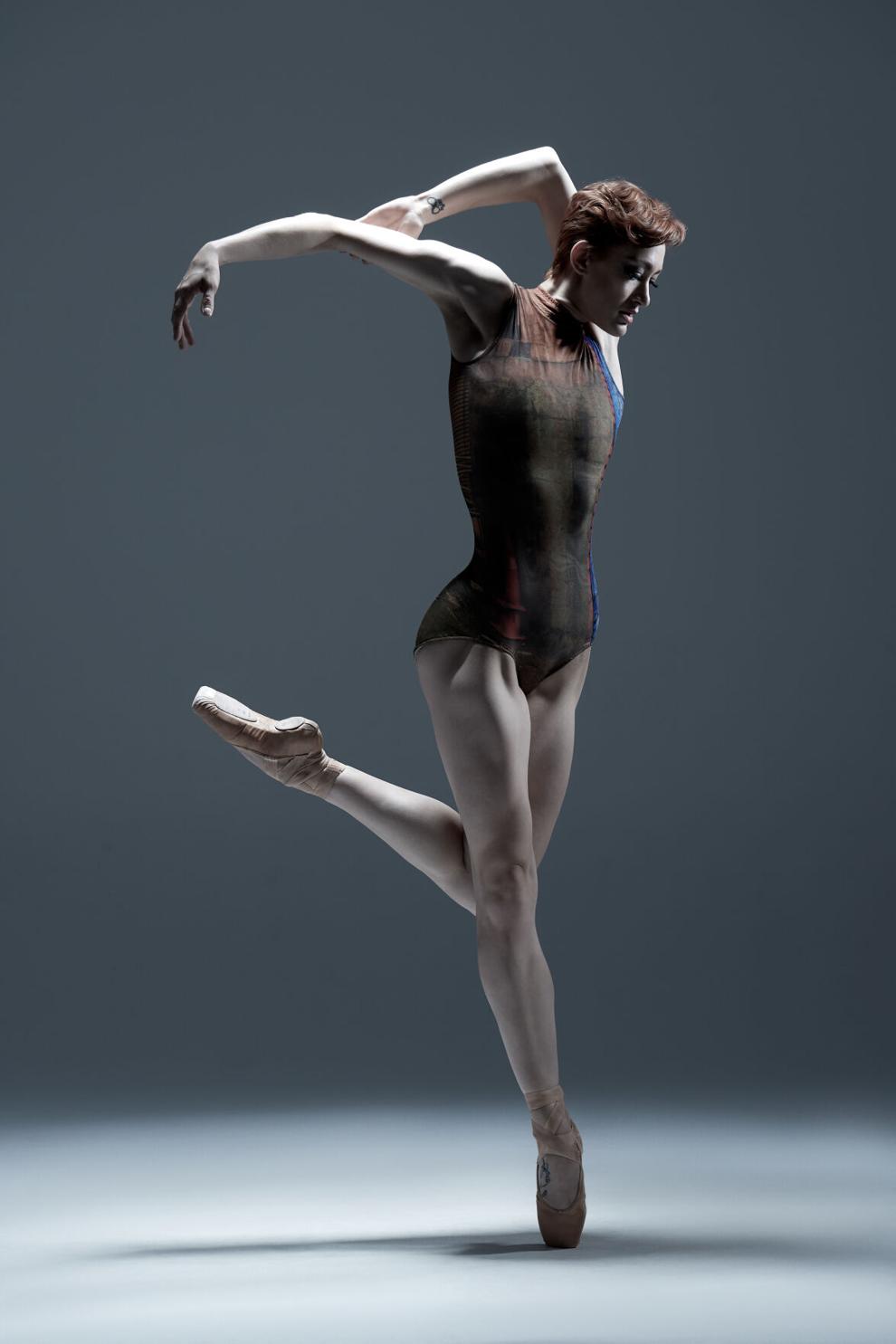 Saturday February 25, 2023
"[She] offers the comfort of superior power. -People
LA Theatrical Works — Lucy Loves Desi: A funny thing happened on the way to the sitcom
Wednesday, March 8, 2023
This behind-the-scenes true story of the iconic television sitcom brings as much heart and humor to the scene as an episode of i love lucy himself.
Thursday, March 23, 2023
"Superlatives don't really exist to express Kodo's primal power and bravery beauty. …Throughout, the devil is the combination of the discipline of a surgeon's scalpel with the primal muscular endurance of a load cavalry. Speed ​​and dexterity are as impressive as physical tenacity is breathtaking.." —Chicago Tribune
Bela Fleck, Zakir Hussain, Edgar Meyer with Rakesh Chaurasia
Saturday, April 22, 2023
There is a bit of a wizard in Béla Fleck (banjo), Zakir Hussain (tabla), Edgar Meyer (double bass), and their special guest Rakesh Chaurasia (bansuri – Indian flute). It is music that transcends description – ineffable, indefinable and very beautiful..
Tickets
Discounts are available to students for all shows as well as App State faculty/staff and residents of Watauga, Ashe, and Avery counties for select shows. Buy in person at the Schaefer Center for the Performing Arts, call 828-262-4046 or visit theschaefercenter.org/schaefer-center-presents/.
About "The Schaefer Center Presents"
"The Schaefer Center Presents" is a performing arts series providing campus and community audiences with a wide range of music, dance, and theater programs designed to enrich the cultural landscape of the Appalachian State campus. University and its surroundings. By creating memorable performance experiences and related educational and outreach activities, the series promotes the power and excitement of the live performance experience; offers a "window on the world" through the artistic talent of nationally and internationally renowned artists; and features some of the best artists from our country and our region. Musical events range from symphony orchestra and chamber music performances to jazz, folk, traditional, international and popular artists. Theatrical productions range from serious drama to musical comedy. Dance performances offer an equally wide range of styles, from ballet to modern dance to international companies representing cultural traditions from around the world.
Thank you to our sponsors
Explore Boone, University Bookstore, Hampton Inn & Suites, Courtyard by Marriott, Our State Magazine, High Country Radio (WZJS and WATA), WDAV 89.9 FM, WFDD 88.5FM, WKSK The Farm and WASU 90.
********
THE SCHAEFER CENTER PRESENTS… CO-SPONSORED EVENTS
The Schaefer Center Presents Series is proud to support our university partners by co-sponsoring three on-campus series that are essential to the cultural life of the university. Visit TheSchaeferCenter.org/schaefer-center-presents-cosponsored-events/.
Events are FREE
Plemmons Student Union, Appalachian State University
· Sip Savannah, September 22 at 6 p.m.
Poet Savannah Sipple is the author of WWJD and other poems, which was on the American Library Association's LGBTQ Recommended Reading List Over the Rainbow. It explores what it's like to be a queer woman in Appalachia and is rooted in her culture and her body.
Neema Avashia, September 29 at 6 p.m.
Neema Avashia from the memoirist Another Appalachia examines both the roots and resonance of the writer-educator's identity as a queer desi woman from Appalachia, while encouraging readers to consider more complex versions of Appalachia and the nation as a whole. With lyrical and narrative explorations of eating habits, religion, sports, beauty standards, social media, gun culture, and more. Another Appalachia mixes nostalgia and humor, sadness and sweetness, personal reflection and universal questions.
Leigh Ann Henion, Oct. 13 at 6 p.m.
Environmental Writer and Rachel Rivers-Coffey Emeritus Professor of Creative Writing 2022 Leigh Ann Henion is the New York Times bestselling author of Phenomenal: A hesitant adventurer's search for wonder in the natural world. The book tells how she chased eclipses, migrations and other natural phenomena around the world to reawaken her sense of wonder.
University Forum Lecture Series
Dr. Annette Gordon-Reed, Oct. 24 at 7 p.m.
Juneteenth is America's vital new holiday, commemorating the end of slavery. Annette Gordon Reed, the first black person to win the Pulitzer Prize for History and MacArthur Genius, is one of the integral voices that helped Juneteenth officially enter our national conversation. His book on that profound day—June 16– is a powerful and essential historical work that weaves America's past with personal memories; it was named one of the best books of the year by the Washington Post, TIMEand NPR.